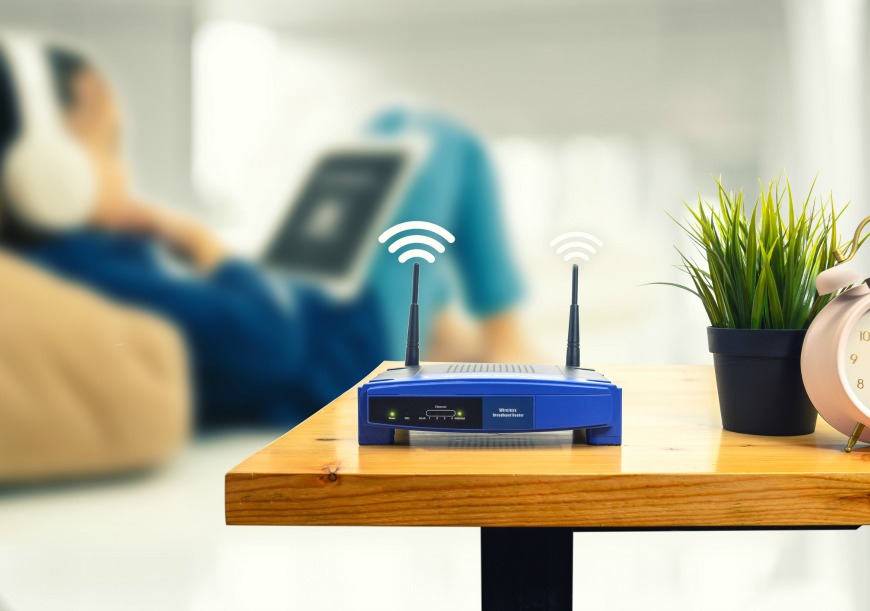 When it comes to the dependability and speed of the internet service in your home, a lot depends on your WiFi router―specifically its location in the house.
At PRTC, we've already got you covered with the area's fastest and most reliable internet service. Now here are a few tips on getting the most from that service throughout your home.
Make Sure You Have Enough Coverage: If your home is less than 1,500 square feet, one router should provide enough coverage for your whole house. However, if your house is larger, you may want to look into creating a mesh network. A mesh network is a series of access points that communicate with each other to blanket your home with the WiFi signal. They optimize the speed of your connection and reduce "dead zones."
Consider Where You Spend the Most Time Connected: If you have key locations in your home where you spend the majority of your time online, such as a home office or family room, take that into consideration when placing your router.
Look for a High and Uncrowded Space: Placing your router on a high shelf will help distribute the signal more widely and evenly through the house. It's also best to avoid placing the router behind any large objects or closed up in a cabinet.
Give the Signal a Clear Path: While the WiFi signal can do a pretty good job getting through the walls and ceilings in your house, the one thing that can stop it cold is metal, including shelving, metal desks, and large appliances.
For more information about router placement, or to order the fastest Internet in town, call 843-538-2020.